Phi Lambda Upsilon – The aims and purposes of Phi Lambda Upsilon are the promotion of high scholarship and original investigation in all branches of pure and applied chemistry. Phi Lambda Upsilon was founded as an honorary chemical society in March 1899, at the University of Illinois. This was the first honor society dedicated to a single scientific discipline. In the span 113 years, Phi Lambda Upsilon has grown into an organization comprising seventy-three chapters and more than 60,000 members.
Latest News from PLU:
Nominations for 2018 National Fresenius Award due February 15. More information can be found here: http://philambdaupsilon.org/national-fresenius-award/nomination-procedures/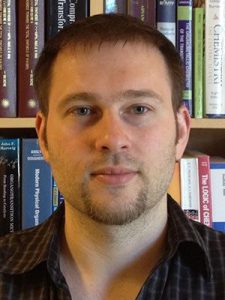 We would like to congratulate the 2017 Fresenius Award winner – Prof. Thomas J. Maimone of UC Berkeley. The Maimone lab at UC Berkeley focuses on the pursuit of innovative solutions to the total synthesis of complex, biologically active natural products with relevance to issues of human health. Prof. Maimone has received a number of awards for his seminal contributions in this area including a Sloan Fellowship, an NSF Career Award, a Cottrell Scholar Award, and the Novartis Early Career Award in Organic Chemistry.
The next triennial PLU congress will take place at the 255th ACS National Meeting & Exposition, which takes place March 18-22, 2018 in New Orleans, Louisiana. Mark your calendars for this exciting opportunity to network with other PLU members.